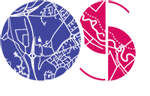 We utilise specially designed mapping websites, in conjunction with ordnance survey, to identify the external footprint of a property.
We also work in collaboration with the planning departments across the United Kingdom and Ireland to determine whether any additions or amendments have been made to the property to alter it's rebuild value which would have an effect.
We will take into account a number of factors that standard rebuild calculators do not include to create your desktop buildings valuation.
Conservation Areas & Areas of Outstanding Natural Beauty
Not many people realise that living in a Conservation Area, or Area of Outstanding Natural Beauty can have an impact on the re-build value of property. This is because there are restrictions in place regarding what may be done to the external appearance, and any building work needs to be approved by the local Conservation Officer.
Other Permanent Structures & Hard Landscaping
Other Permanent Structures and  Hard Landscaping costs are often not included in standard rebuild calculators, but still need to be considered. These include; stables, barns, garages, tennis courts, heli-pads, brick or dry stone walls, ornate gates, fencing, period steps, driveways, terraces, decking, and much more.
Listed Buildings & Protected Structures
If you own a listed building, it is important to make sure that its insured for the correct amount because the re-build value of these important historical buildings can be substantial when specialist tradesmen are often required and unique materials are used to ensure that the character and heritage of the property are maintained.
Other Re-build Cost Factors
We also take into account, other factors that can often be forgotten in standard re-build valuations, such as whether there is limited access to the property and therefore whether a road closure would be required. Another important factor is if a property is terraced, a Party Wall Agreement may need to be drawn up which can further increase the costs in the event of a claim.